NIFA
–
Press Kit
Thank you for your interest in the NIFA single release.
On this page you will find all the promotional material and relevant information about Ash M.O. and his third single.
Should you require anything further, or are interested in an interview with Ash M.O. please contact Team M.O.!
NIFA – Press Release
Just when you thought 2020 couldn't get any worse, Ash M.O. releases his third single: NIFA.
One can only speculate why the Mayor of the Gayborhood would write a song about Black Lives Matter vs all lives matter, Queerphobia, people who only support a cause when there is an Instagramfilter for it and the Karens.
With NIFA, (which was definitely not supposed to be called NIGGAFAGGIT, until streaming services refused to upload it, citing their very consistent editorial discretion) Ash M.O. looks back to a different time… a time before racism was defeated by an avalanche of black squares and hostility towards Queer people vanishes for one month a year when the corporate rainbow flag is hoisted for pride month.
Many might say NIFA is obsolete in the post-racist, post-queerphobic world we live in today – and they would be correct. But since it's already recorded, you might as well just give it a half-hearted sympathy-listen while watering your plants.
Lyrics
Yeah, this Nigga Nigga fight good. Nigga Nigga quite rude.
Call me one more Nigga and I hope this cracker hide good.
I may call you shoeshine, your face will clean my right boot.
You just put me in the right mood.
What you call me? Who I be?
I'm Miss "pretty like a picture", the law wanna frame me.
Hang me like a painting, dry me out and shame me.
The end of the day Imma be the same me.
A NiggaFaggit, you wrote the code, I cracked it.
Your system old, you surprised that I crashed it?
Threw that hate on me. Made it rain and I cashed it.
Your ego fragile, I just smashed it.
NiggaFaggit, NiggaNiggaFaggit, (whoa)
NiggaFaggit, they're hatin' bring the bag in.
NiggaFaggit, NiggaNiggaFaggit,
What?! They thought it, I just said it!
All lives matter? Well now they better!
Or I will burn this city down and put a stop to that chatter.
Now you wanna speak up? Your pitch is getting flatter.
Watch me bring that bitch up, like a family matter.
High up on my horse, I'm leading the rebellion,
You just shot yourself in the foot, but you will never be thee Stallion.
Lying ass like Kellyanne, doing shit the con way. Well… ok.
but whoa the audacity, move your ass along,
before I handle your caucasity, Karen.
Why the fuck you staring like you really really brave, Miss
Call-The-Po even though they might put me in my grave,
miss-fire. Your act: tired. This mess: dire.
You just had to go get your stupid ass fired.
Now put that phone to better use:
Hey Siri? Any company that hire?
CHORUS
Ey… did I just do something
Gay… you better call a priest and
pray… all of my faggotry a…way…
Yeah this Faggit Faggit sass ya. Faggit Faggit press ya.
Call me one more faggot and this faggot gone adress ya.
A queen always beat a pawn, I ain't talking chess, bruh.
You think you the king? Oh please, you the jester.
I'm a Faggit, cutie, badass, batshit.
I'm a Faggit, goofy, reckless, magic.
Wait wait wait, hold on hold on hold on! Question!
How we the soft ones, if ya'll is on that weak shit?
like why's it always five dudes dunking on the Queer kid.
or "we ain't got no straight pride", dude I feel your pain,
but ya'll ain't growing up, always told to be ashamed.
That's the least that we deserve, when gay and shitty mean the same,
to you people, all your insecurities is on display, when you complain,
"You too loud! You too gay!" you're out of luck.
Cause we're here, we're Queer, get fucked.
So yaaas bitch, Make my lawyer rich, pull the trigger when he twitch.
Yaaas bitch. They ask me if I end him? Erm, I ask them which…
…one, they rude, they gone,
dudes thought that messing with the Queers would be fun.
But unlike me those days are done.
CHORUS
Did you park here or why you beg for validation?
You can't board the Soultrain now! It done left the station!
I won't be your travel guide, but do enjoy your woke-cation.
Last call for the cruise ship to NiggaFaggit Nation.
Download promotional fotos

Download files below or use the "NIFA-Presskit" Google Drive: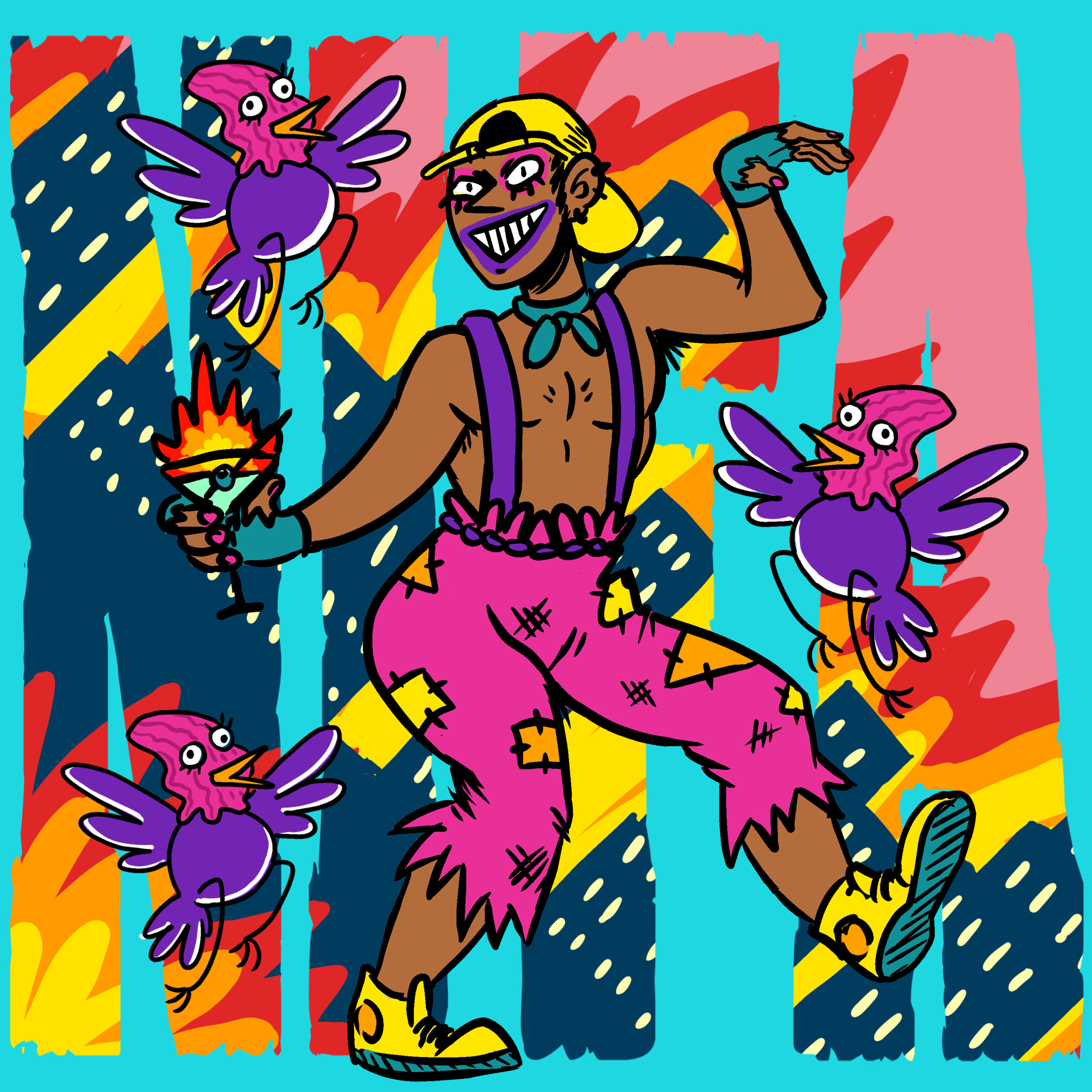 Single-Cover
Illustration: Ashtrashmagash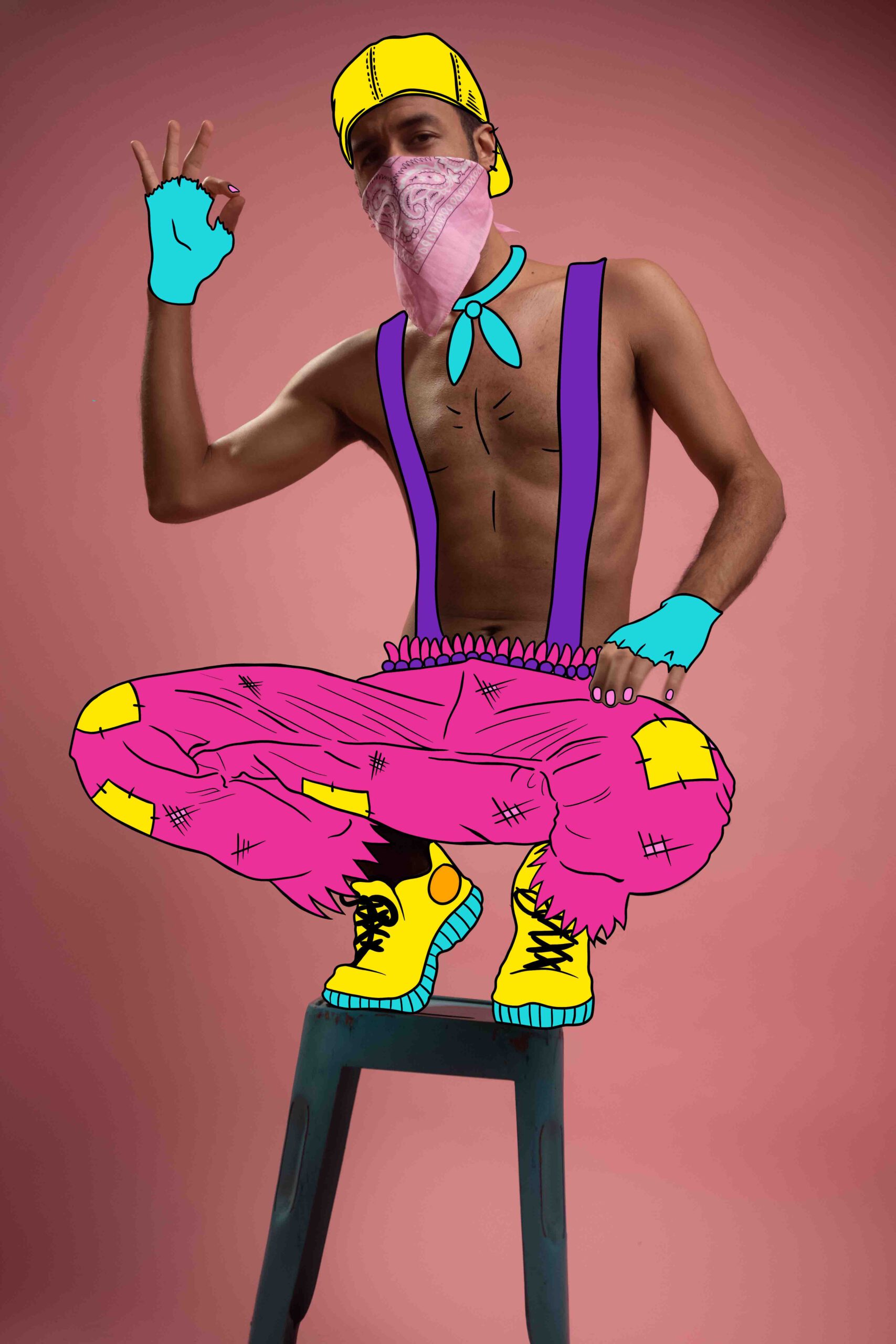 Pressfoto 1
Foto: Andreia Guedes
Illustration: Lucy-Sophie Witthoff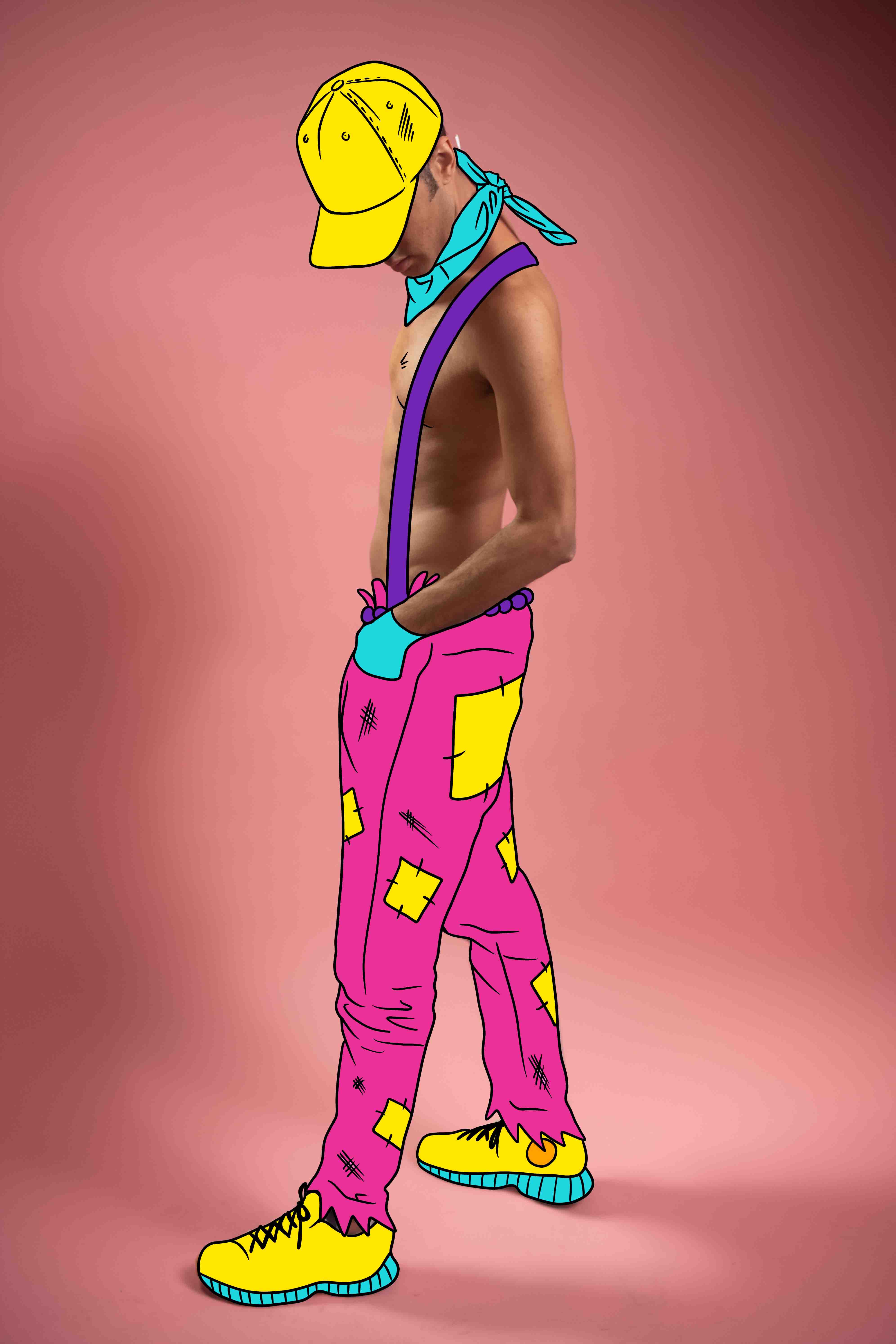 Pressfoto 2
Foto: Andreia Guedes
Illustration: Lucy-Sophie Witthoff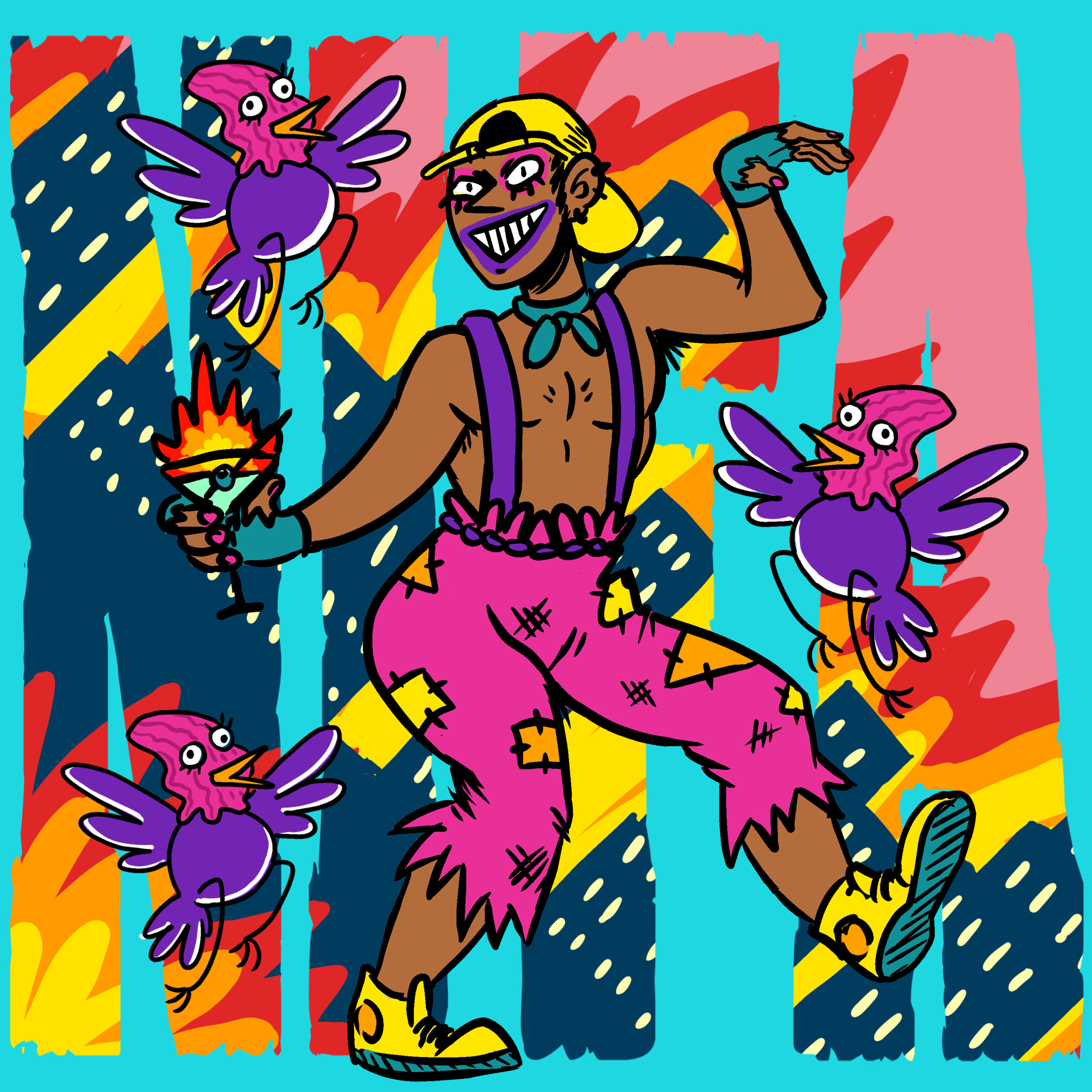 Ash M.O. - NIFA
Illustration: Ashtrashmagash
Format: .mp3
Size: 3 MB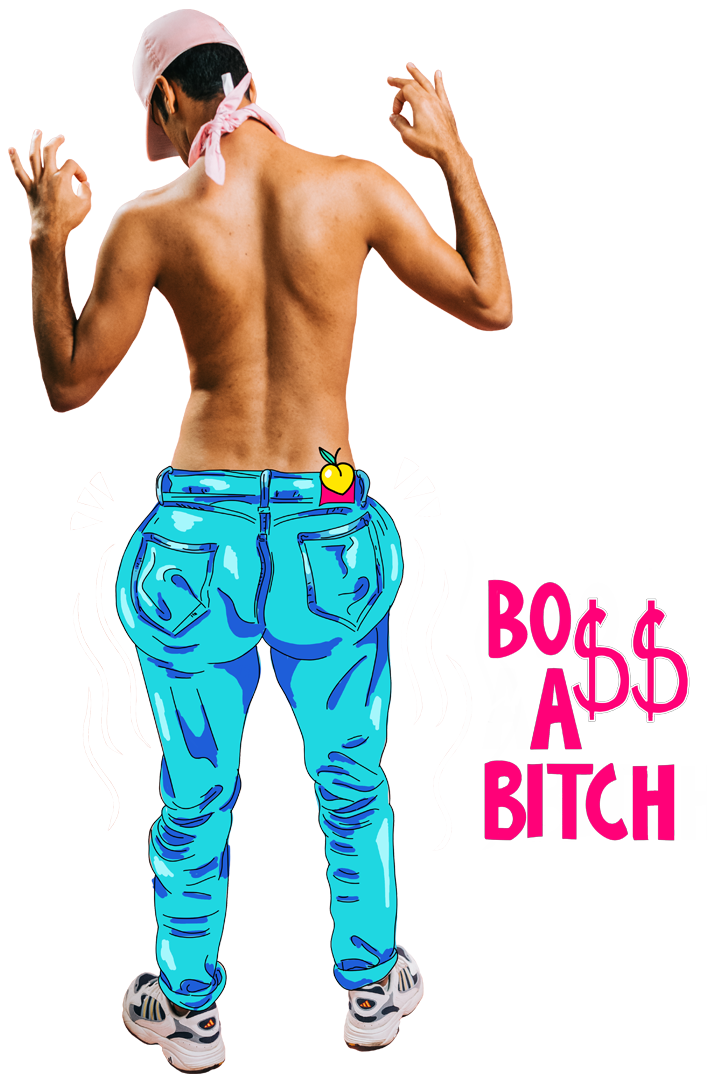 Team M.O.
Creative Director Lucy Business Strategy Erica Promotion & Marketing Stefanie / Max / Marcel Financing & Sponsorship Caroline Booking Svea Musical Director Marc Technical Director Levi